---
Wellington based duo Ella Dunbar-Wilcox and Guitarist Alexander Boulton bring a fresh and invigorating take on jazz standards with Alex's consumate technique providing the ideal basis for Ella's flights of vocal fancy.
Truly a magical duo who are sure to bring a true taste of jazz to the Martinborough Jazz Festival.
Ella Dunbar-Wilcox (vovals)
Alexander Boulton  (guitar)
---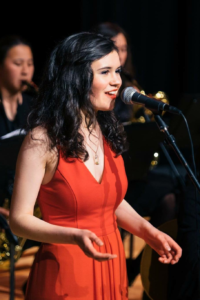 Ella Dunbar-Wilcox
Ella Dunbar-Wilcox was born in Christchurch and was a member of the Burnside High School's Specialist Music Programme.
Ella was the vocalist for the National Youth Jazz Orchestra in 2015 and 2016.
She is now studying jazz voice and piano at the New Zealand School of Music, where she is the vocalist for the school's big band,
and hopes to pursue postgraduate music studies overseas.
---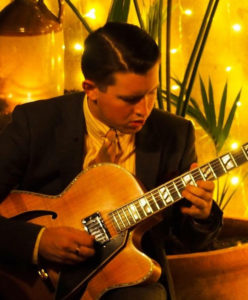 Guitarist Alexander Boulton is currently studying Jazz Performance in the honours program at The New Zealand School Of Music.
His primary sources of inspiration are the players from the bebop era of jazz (Bud Powell, Charlie Parker, Fats Navarro etc.).
Alex performs regularly around Wellington in various contexts ranging from solo/duo gigs to big band playing, and is consistently
writing original music, inspired by times/people past and present.