---
This lush sounding, talented ensemble will conclude the festival with ballads, style and standards enough to please many a jazz fan, new or old.
The Jhan Lindsay Quintet is a lush sounding jazz ensemble bringing together some of the capital's finest jazz musicians. Playing an eclectic mix of jazz standards from ballads to bop, this talented group amply caters to all jazz listeners' needs.
---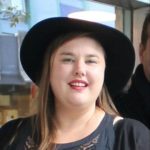 Jhan Lindsay – Voice
Jhan Lindsay is a Wellington-based musician, composer, teacher (and Marriage Celebrant). She has studied Jazz at NZSM completing a Bachelor of Music, Saxophone and Voice. Jhan is a diverse singer, spanning genres in her different musical projects. Her passion is jazz vocal music and her deep sultry tone is reminiscent of vocal icons such as Sarah Vaughn and Eve Cassidy. She is currently teaching voice and music in schools in Wellington and Wairarapa.
2016 sees Jhan working on a number of musical projects including recording and composing original music with her band The Chattelaines, as well as performing live with her jazz ensembles in and around Wellington.
---
Bruce Brown – Keyboards
Bruce Brown, originally from LA, established himself as a highly regarded pianist, singer, and songwriter while performing at all the major jazz clubs in Southern California.
Bruce arrived in New Zealand late 1998 to take up the position as Senior Vocal Jazz Tutor at the Conservatorium of Music, Massey University Wellington where he currently teaches full-time and performs regularly in the capital.
---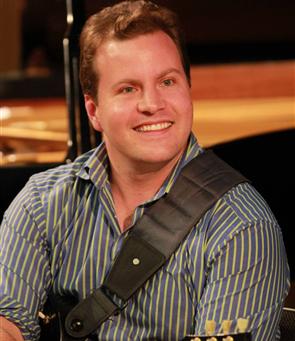 Nick Granville – Guitar
Nick Granville is a professional guitarist, teacher and session musician who has worked with artists as diverse as Chris de Burgh, Ronan Keating, Delta Goodrem, Steve Smith, Mike Stern, Joey Defrancesco, Eric Marienthal, Kurt Elling and with the band on New Zealand's Dancing with the Stars.
Nick leads his own groups who play regularly around Wellington, and around New Zealand at the major jazz festivals. He is a founding member of the Wellington Jazz Orchestra – also known as the Rodger Fox Big Band. Nick has released five CDs as a band leader and has played on many recordings, film scores, television and radio programmes.
Nick has taught at the New Zealand School of Music, Goodtime Music Academy, Musicworks retail stores, Christchurch Jazz School (CPIT), Otago University, Auckland University and at jazz festivals all around NZ. Nick has performed around the world and recorded in the best studios (including Capitol Recording Studio A in Los Angeles). Nick has a masters degree with first class honours in jazz performance from the University of Auckland. www.nickgranville.com
---
Greg Crayford – Drums
Greg has over thirty years professional experience, primarily as a jazz musician, and has worked with top names in the business.  This includes international acts: The Drifters, The Coasters, Mike Brignola, Bruce Paulson, and national acts: Gray Bartlett, Brendan Dugan, Jodi Vaughan, Tony Williams and Rodger Fox.
Greg's involvement in musical theatre as musical director, drummer, keyboardist, guitarist, percussionist have included Jesus Christ Superstar, Footloose, West Side Story and Joseph and The Amazing Technicolour Dreamcoat. He was a member of long-running London-based kapahaka group, Ngāti Rānana, as composer, guitarist and performer.
Greg is Head of Music at Rongotai College and leader of Wellington-based band, Pleasure Point. http://www.pleasurepoint.co.nz
---

Jacqui Nyman – Double Bass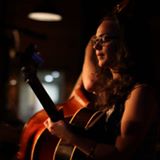 ---
You will need a ticket to this gig if you remain in The Village Cafe after 1pm
---