---
Take a journey on Friday evening at Jazz in Martinborough 2016 with a vocally driven show featuring Jazz in all it's forms and features.
Bandleader and award-winning drummer, Reuben Bradley brings an exciting new show that features the jazz hits from the 20's to today – showcasing the vocalists and vocal groups that made this style great. A cracking rhythm section backs three talented young vocalists who will take you on a journey from Swing, BeBop and Cool Jazz to Soul, Latin and R&B. Sing! Sing! Sing! is a show that celebrates all the things we love about jazz from yesterday and today!
Check out this promo video for a taste of what it's all about!
---
Drum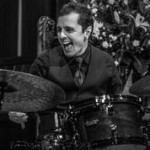 mer/Producer, Reuben Bradley
With three highly acclaimed albums recorded as a leader, Reuben is a constant driving force in the New Zealand Jazz scene.
His debut album 'Resonator' won the Tui Award for Jazz Album of the Year 2011, the follow up album 'Mantis – The music of Drew Menzies' was runner up for the same award 2013 and his latest album 'Cthulhu Rising' has been voted the third best jazz album in Korea 2015! Reuben has played with many figure heads of jazz internationally including: Taylor Eigsti, Matt Penman, David Friesen, Mike Nock, Jamie Oehlers and James Muller on tour, in the recording studio and on the bandstand.
---
Vocalist, Moira Jean Jones
Moira is a jazz trained vocalist and is in great demand around Wellington. She is the lead singer for Soul/Funk band Steezin' Hawkings, Wellington's premier Motown band The Fades and fusion hiphop band Raw Collective.
Whilst also performing, touring and releasing EP's with these bands, Moira is also working with various jazz ensembles putting her jazz studies to great use. Performing at festivals such as Cuba Dupa and Tora, Tora, Tora regularly, Moira can be seen performing at many different venues across Wellington and beyond. Putting the soul into jazz is what Moira does best and the crowds can't get enough of her wonderful voice.
---
Vocalist, Lauren Armstrong 
Lauren has been living in Wellington for the majority of her life and is in her third and final year at The New Zealand School of Music, studying Jazz vocals.
She is a constant voice in the Wellington scene playing various styles (Jazz, R&B, Latin, Neo Soul) at such venues as Meow, Olive, The Rogue & Vagabond & Havana Bar. Lauren is in a variety of groups including a duo with guitarist Alexander Boulton, guest spots with the Dancing and Drinking Society, and also 'Say it with a kiss' featuring Oscar Laven. A young and gifted singer, Laurens voice will effortlessly take you back to the true essence of jazz music.
---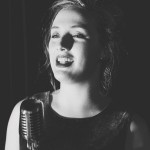 Vocalist, Katelin Little 
Katelin is currently in her final year of the jazz performance programme at the New Zealand School of Music. Within this course she is the vocalist for the university Big Band led by Rodger Fox and also sings in various jazz projects around Wellington.
As well as Jazz, Katelin sings a variety of other genres from R & B to Funk, Folk and Pop – and is featured in the band 'Jimmy and the Jets' who perform in festivals such as Cuba Dupa and at local venues The Southern Cross and Bar Bodega. Much in demand, Katelin can be seen performing frequently around Wellington where her energetic vocal abilities never fail to entertain the masses.
---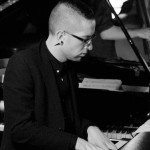 Pianist, Dan Hayles
Daniel Hayles is in great demand as a writer and arranger of music for local shows, visiting artists and bands – but it is as a performer where Daniel really shines. Having completed a Post-Graduate Diploma in jazz piano (PGDipMus) at the New Zealand School Of Music, Daniel now loves to play in almost every genre, especially big band, blues, gospel and jazz.
Currently performing with such wide-ranging and prominent acts as Hollie Smith (also composing music for her latest album Water Or Gold), Lord Echo, Myele Manzanza & the Eclectic, Daniel also plays with local groups Richter City Rebels, Gold Nugget Pawn Shop, The Eggs and Soldiers Of The Pharaoh.
---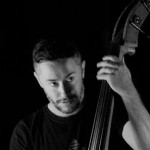 Double Bassist, Nick Tipping
Nick is one of New Zealand's most highly respected jazz figures, as a performer, teacher, and administrator. Nick is a frequent performer in Wellington and around New Zealand, in jazz, classical crossover, musical theatre and contemporary pop music.
Nick has worked with groups as diverse as the Rodger Fox Big Band, the NZSO, the NZ String Quartet, and Grammy-winning jazz musicians Mike Stern and Kurt Elling, and has collaborated with celebrated local musicians Norman Meehan, Reuben Bradley, Nick Granville, and Myele Manzanza, as well as his octet The Jac.
---
You will need a ticket to this gig if you remain in The Village Cafe after 6pm
---