---
The Sue Pugmire Jazz Combo is a collection of some of Palmerston North's leading jazz musicians and music teachers.  The accomplished 5-piece has played jazz at festivals, concerts, community events and private functions both locally and nationally since 1999.
The multi-instrumental combo play a mixture of songs and instrumentals from the 1920s to the present day that include jazz, blues, latin, bebop and even a little improvised funk.
Sue Pugmire (vocals) formed the combo in 1999 in Palmerston North with local pianist Fred Potter, who was later replaced by Chris Dann. Stephanie McKenzie (alto & soprano sax, flute, clarinet) joined shortly after while Jason Wilcox (bass, guitar) is the newcomer to the band, who also performs with Sue as Songbird Duo.
The combo has included several members of the Laurindsen family over the years and will feature Neville (bass, fluegel horn and trumpet) and Hayden (drums) for this year's festival.
As well as playing together in The Sue Pugmire Jazz Combo, Sue, Jason and Stephanie will also be performing as a trio at the festival.
"Sue has a really strong voice that compliments the beautiful mellow tone of Stephanie McKenzie's sublime saxophone playing" says Lee Quayle, Music Director.    "When you add that to the musical brilliance of the other members of the Combo, it's just magic."
Each member of the combo is a superb musician in their own right, with a range of musical interests and styles. Their diversity results in energetic performances full of confidence and passion.
Click here to book your ticket to the Combo's gig at the 2017 festival of Jazz in Martinborough.
---
The Sue Pugmire Jazz Combo consists of:
Sue Pugmire – vocals
Stephanie McKenzie – alto & soprano sax, flute, clarinet
Chris Dann – piano
Jason Wilcox – bass, guitar
Neville Lauridsen – bass, fluegel horn & trumpet

Hayden Lauridsen – drums
---
Sue Pugmire (vocals) grew up singing and playing music at an early age. She first got into jazz in the 1990's with Whanganui Jazz guitarist Nigel Brooke.
Sue has performed in Oslo, Paris, USA and London and has been a music teacher and lecturer in music at Palmerston North College of Education.
---
Stephanie McKenzie (alto & soprano saxophone, flute, clarinet) has played in numerous groups from pub bands, jazz trios, quartets, big band jazz, classical music, cross-over jazz/classical, theatre shows, recitals and toured the west coast of the USA playing with Dunedin City Jazz Orchestra.
She has also recorded as an instrumentalist for CDs and radio.
---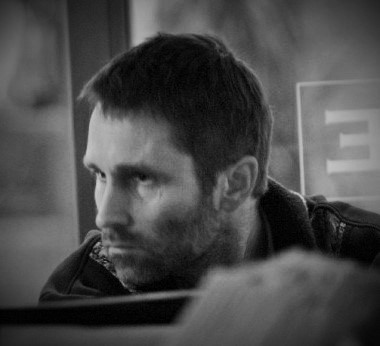 Chris Dann (piano) has been performing jazz piano for over 25 years, both solo and in groups.
As well as playing in The Sue Pugmire Jazz Combo and his own trio, Chris joined the Palmerston North quartet, Trio Bella in 2012 and has enjoyed performing classical music with this unique combination.
---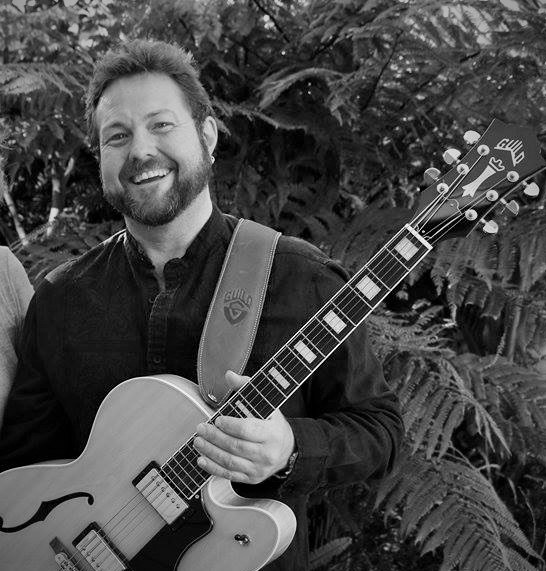 Jason Wilcox (bass, guitar) is an American born jazz guitarist with his roots in New Orleans and Mississippi.
He has been playing jazz guitar most of his life and has a long history of performance under his belt, including leading his own jazz band The Jason Wilcox Trio.
---
Neville Lauridsen (bass, fluegel horn and trumpet) is an accomplished musician and arranger with a  love of jazz and the Big Band sound in particular.
He is the director of PNBHS Stage Band and recently-formed Swamp City Big Band in Palmerston North.
---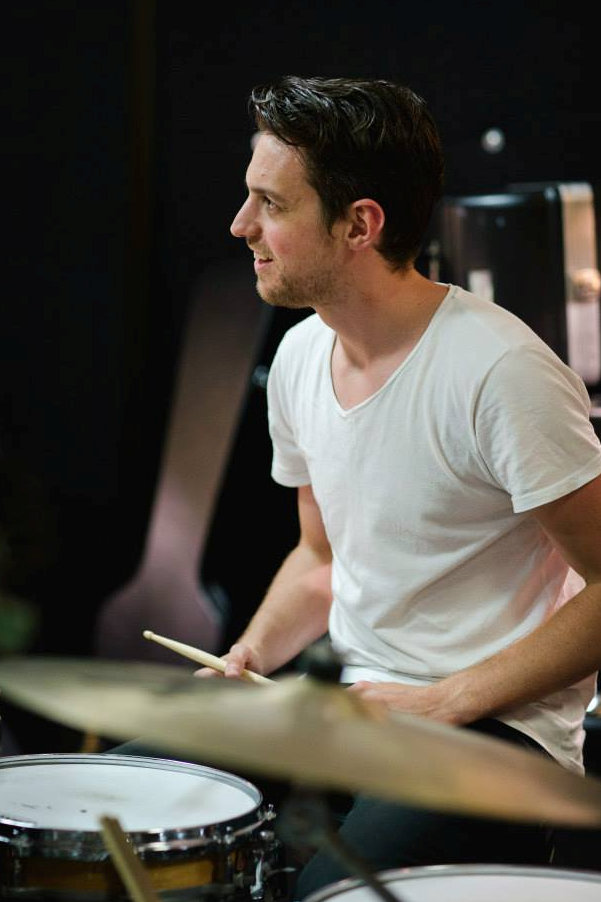 Hayden Lauridsen (drums) has been playing drums and performing for over 20 years and is highly sought after for bands, gigs, recording and session work in a range of genres.
Hayden is a wonderful percussionist as well as a fantastic drummer, whose sensitivity, tight rhythms, and sense of fun adds hugely to the band's sound.
Check out his music on Facebook here.