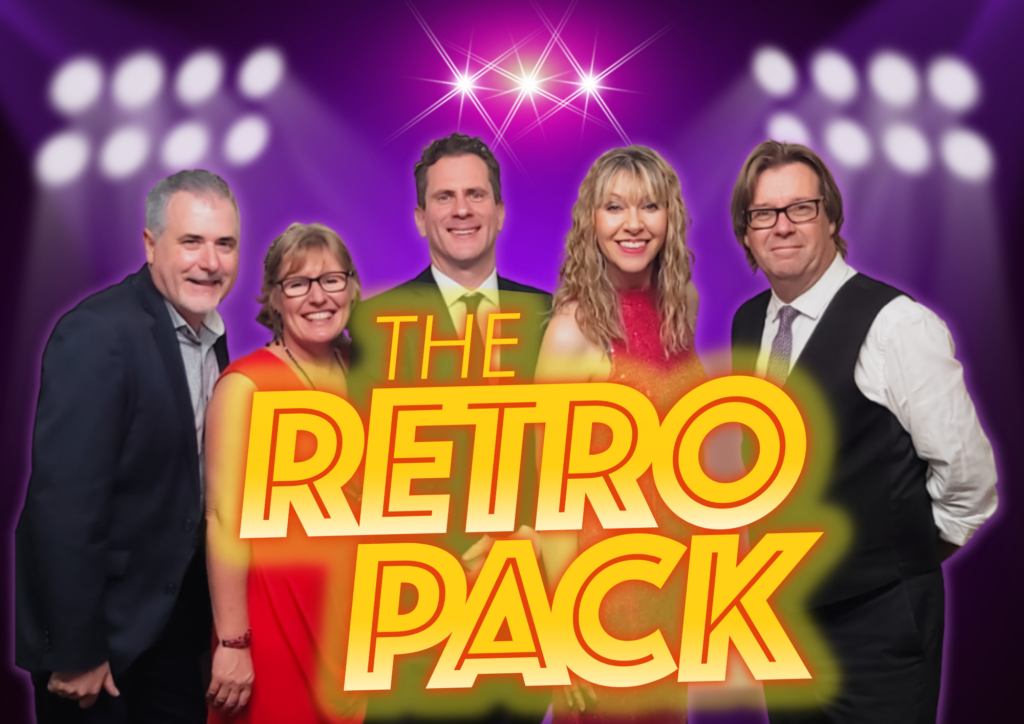 Jazz in Martinborough's Spring Jazz Celebration starts on Friday the 2nd September with songs from the Great American Songbook brought to you by The Retro Pack – led by Andrew London and April Phillips. As Andrew describes it: "The Retro Pack repertoire features 'Great American Songbook' standards popularised by the greatest singers of the 20th Century – Frank Sinatra, Ella Fitzgerald, Bobby Darin, Peggie Lee and Nat King Cole among them. Songs include 'Blue Skies', 'Cry Me a River', 'Summertime', 'Mack The Knife' and 'Night and Day'."
Alongside celebrated singer, actress, playwright and movie-maker April Phillips, the Retro Pack features Kapiti entertainers Andrew and Kirsten London (guitar and bass respectively), vocalist and saxophonist James Tait-Jamieson, and drummer Lance Philip.
The Retro Pack is a collaboration of Wellington and Kapiti-based performers who have been delivering sell-out shows at jazz festivals and theatres all over New Zealand since their first outing in 2002, when vocalist/playwright April Phillips conceived 'Blue Eyes'; a tribute to Frank Sinatra. This show won the fringe festival 'Best Music' award, and subsequent Retro Pack productions such as 'Unforgettable – the Story of Nat King Cole' which featured at both Tauranga and Nelson Jazz Festivals in 2010, and 'The Glory of Gershwin' which featured in the Wellington Jazz Festival in 2016, continued the trend.
Their 'Jazz on Broadway' show sold out five nights in succession at Wellington's Circa Theatre in 2019, and with the disruption of The Covid Era behind them, they are looking forward to a season of performances in 2022 at jazz clubs around the lower North island, theatres including the Kapiti Playhouse, and selected Wellington venues for International promotions company Feverup's 'Candlelight Jazz' series.