---
JIM helps to develop young jazz talent through its College Jazz Workshop and Fresh Jam Concert, which is held just before the JIM festival at Kuranui College in Greytown.
Fresh Jam Concert
Fresh Jam showcases the best of local college jazz big bands and combos from Wairarapa secondary schools. It provides a unique opportunity for students to play jazz in an acoustically-acclaimed auditorium in front of a live audience, without the event being a competition or examination.
Fresh Jam 2021 will be held on 27 August in Greytown, and a brand new musical instrument from the South Wairarapa Lions will be donated to a college in a random draw.
For a closer look at earlier Fresh Jams, check out these links: Fresh Jam 2021, 2019, 2018, 2017, 2016, 2015, 2014, 2013
Jazz Workshop
JIM supports an afternoon workshop for local secondary school jazz musicians, with NZ School of Music senior tutor and JIM Patron Rodger Fox, followed by an evening concert.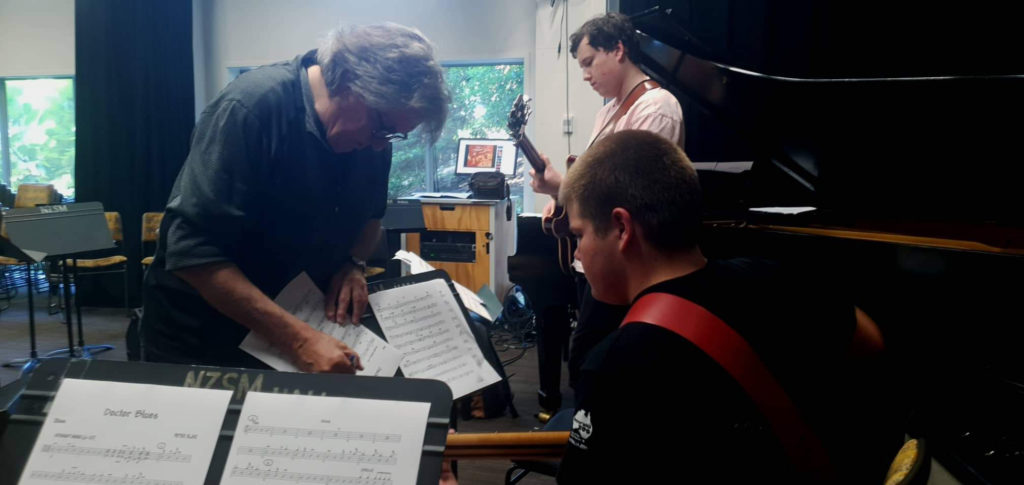 NZ Jazz Foundation Student Workshop Scholarships
Since 2018, Jazz in Martinborough has sponsored 15 local college students to attend a 5-day NZ Jazz Foundation Student Workshop run by Victoria University.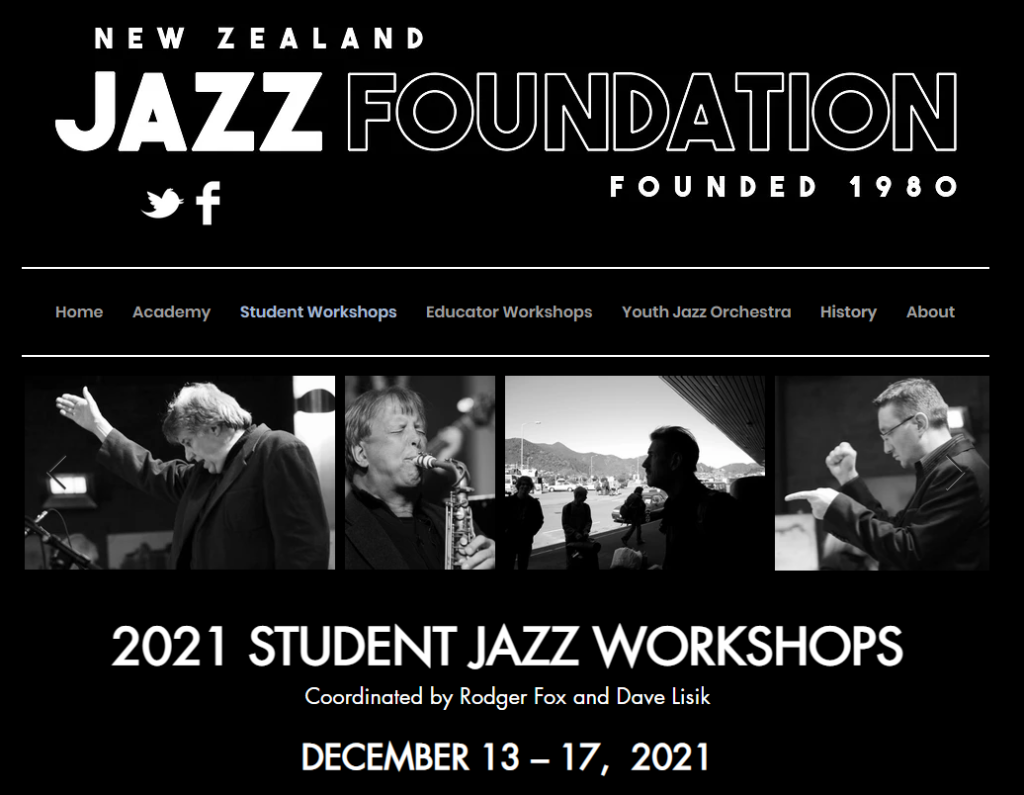 The summer school was exciting and a great week of learning. As a musician from a small school, it was an amazing experience to be able to perform and jam with different musicians outside of the Wairarapa. Because there were so many other college-aged students, I was able to connect with like minded musicians and make lots of new friends who also like jazz.
The workshops where well presented and a big step up from Roger Foxes Improvisation workshop that I attended earlier in the year as part of the Fresh Jam College Jazz performances. I highly recommend the Jazz Summer School to anyone who enjoys music and has a passion for jazz. I got so much out of it and am looking forward to doing it all again next year.
Nicki Thomsen-Schultz, JIM Scholar 2019.